Boost Your Curb Appeal When Selling Over the Holidays in Morristown!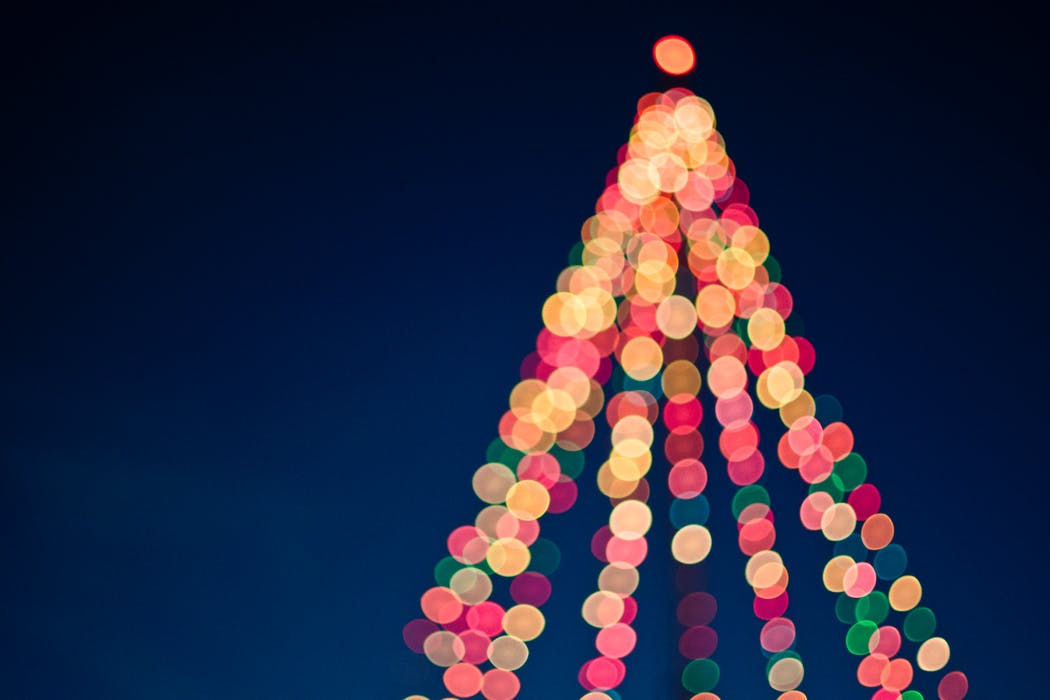 Who doesn't love driving around during the holiday season and seeing the town lit up with gorgeous Christmas lights and décor. No matter what holidays you do or don't celebrate, the season can be somewhat magical. However, we all know the houses with yards filled to the brim with inflatable snowmen, Santa and reindeer. While there's nothing wrong with this kind of décor and many love the festive displays, the way you fashion your curb appeal matters if selling. You may want to steer clear of inflatables in order to appeal to a wider range of buyers.

Use lights wisely.
Some buyers may love a house decked out in blinking strands of red, green, blue, and purple lights with moving snowflakes on the side of the house and every shrub decked out. However trying to streamline the curb appeal with the use of lights is recommended. Keep it simple, tasteful and welcoming. Stick with white lights if you really want the strands of lights. Certainly light up the entryway for a festive welcome, especially as the days are so much shorter this time of year. Hang wreaths and put scone lights to highlight your door décor.

Keep it minimal.
Perhaps skip the inflatable Santa and snowmen. Keep your décor as minimal as possible to invite buyers to envision themselves in the home as they walk up with their own belongings. This will create a stellar first impression and leave them excited to step inside. Just as a side note for staging the interior, keep it minimal as well to continue the theme and let buyers see themselves enjoying holidays in the home.

Display your décor in small, strategic places.
Create little pockets of décor outdoors in strategic spots. Think about the patio for a wheelbarrow filled with some figurines, plants or evergreen boughs. Hang Edison bulbs around the patio space to highlight these displays as well as draw attention to this more summery feature that buyers might overlook in the cold and snow. Use a front porch to place snowmen or a Santa figure on a porch swing or chair. These little pockets look more natural then the inflatables but can still allow you to splurge on decorating to get into the holiday spirit.

Craft an elegant and cozy welcome.
Invest in a wreath of some kind, baskets or basins with boughs, flowers (fake or real), lights and maybe a new welcome mat for the front door. As buyers walk up the steps or stoop into your home for an open house or showing, you want them to be impressed and feel welcome. These little flourishes really make a difference because it shows you tried, are invested and have taken care of the home.

The holidays can actually be a great time to show your house for sale in the Morristown area. The festive and seasonal decorations help you stage without spending an outrageous amount of money. Talk to your realtor about what they've seen that really works for curb appeal for more ideas.