Design Trends For the New Year!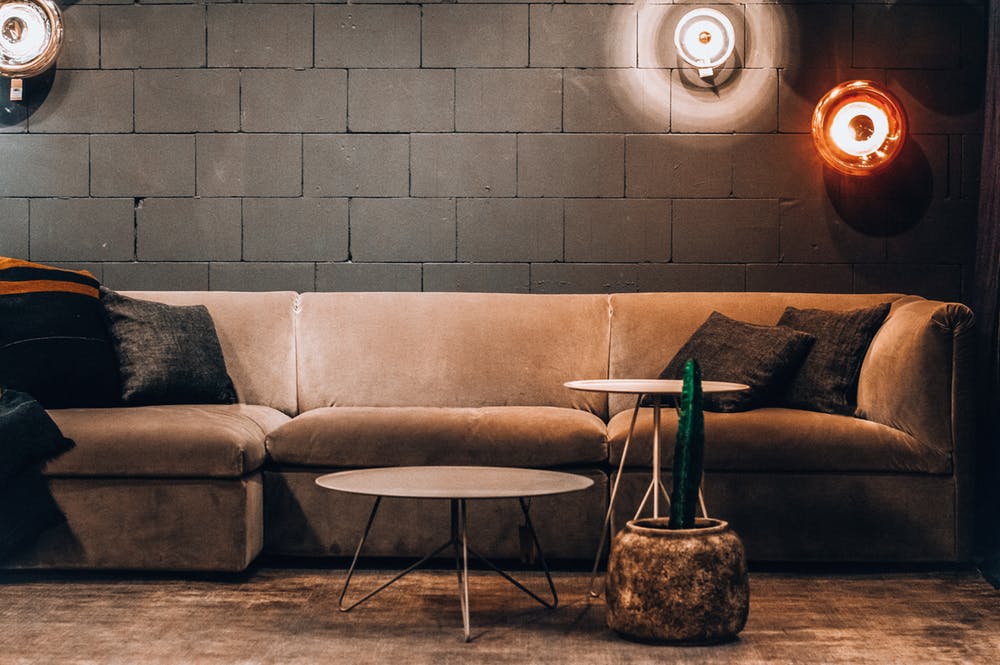 With the New Year, comes a sense of reinventing ourselves or at least motivating ourselves to continue that lifelong process. This process reaches to our home as well! We want to breathe life into our space. It's partly the cold of this season and being cooped up for so long. But we want our house to feel bright and brand new. Here are some ideas for your home design dreams this New Year.

1. Soft pinks
This vintage hue is making a comeback this year. It can be a fun way to add color while staying sophisticated. It adds warmth and elegance but brightens an old, worn out room. You can re-upholster dining room chairs for an accent there or use slip covers for living room sofas if you don't want to buy all new furniture. Wallpaper is another great way to incorporate this dusky color. And in wallpaper it can be muted by the other colors in the pattern. You can also do only a single, accent wall.

2. Dark paint
This one has more to do with paint than accents or fabrics and furniture. Dark hues like black and navy are trendy right now for wall colors. The only caution here is to steer away from this look in open, exterior rooms with lots of light. It's a strange combination. These colors work really well in bathrooms or hallways. And then use true white molding or bright, bold accents to pop against these dark hues.

3. Naturals
People (and overall trends) are gravitating towards naturals in décor. Hand woven or hand crafted bespoke items add warmth. They are also unique and so add a lot of character. Think of macremae weaves, grass cloth on benches or coffee tables, wicker and even plants. Even though it's winter now, these more summery accents add just enough freshness without dominating the rooms.

4. Maximalist décor
In the cold winter months, we crave warmth. This can be found in the maximalist décor trend. Jeweled tones of emerald green, magenta, crimson and purple go a long way in warming up a cold, drab room. This design trend is all about luxury with fabrics like silk and velvet. You can do accents or glam it up with velvet chairs and couches, silk curtains, and other accents.

Which one of these design themes are you interested in trying this winter and New Year? Have fun and play around and you might surprise yourself in what speaks to you!